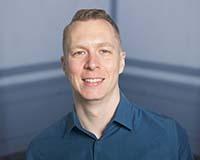 Having grown up in a family who relocated several times before the age of eighteen, the real estate process was always a part of Matt's life and remains one of his fondest childhood memories.

After graduating college with a degree in marketing, he worked on the business administration side of the beauty and fashion industry for nearly a decade, followed by a career in the field of health and human services. With a passion for aesthetic, architecture and design, combined with an innate drive to help people as they navigate life's changes, real estate was a natural fit.

Matt has the ability to see a property for both its design potential and market-based investment value. He walks his clients through the buying and selling process with the attention, care and compassion they deserve. His focus on relationship building within the field, with both clients and professionals, is the foundation on which he has built his brand, and the driving force behind how he works to find the best property for you and your future.
Send Matthew a Message